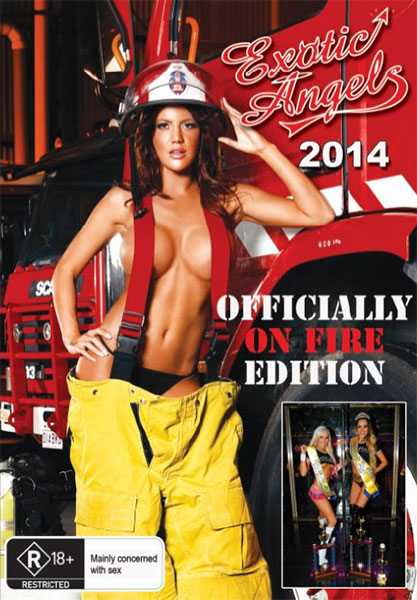 2014 Exotic Angels DVD
The 2015 "ON FIRE" edition is arguably our best and hottest production to date! This is a MUST HAVE! Not only do you get an "Access ALL Areas" pass to go behind the scenes at every raunchy Exotic Angel NUDE photoshoot and see what really goes on when the girls let loose and get cheeky with it – you will also have a ringside seat at the spectacular National Final at Hollywood Showgirls! You will catch all the pole grinding and stage slamming action as Australia's best and hottest strippers fight it out for the ultimate title – Exotic Angels Performer of the Year!
WARNING – This is completely uncensored and should not be viewed if you suffer from a heart condition or high blood pressure!!!
Price: $39.95
Payment options:


The Hot & Sexy dancers featured in this DVD are:
Starlett from The Firm Adelaide
Roulette from Doll House WA
Anika Dann from Xotica WA
Sunshine from Hollywood Showgirls
Madison Rhys from Allure Entertainment WA
Shani Rampage from Rampage Adult Events
Desiree Summers from, Kingscourt Nsw
Minx from Sinsations Canberra
Harley from Dreamgirlz Elite Sunshine Coast
Scarlett Morgan Boutique Honeys
Samantha Lee from Krystal Adult shop Byron Bay
Skye Bee from Santa Fe Gold Townsville