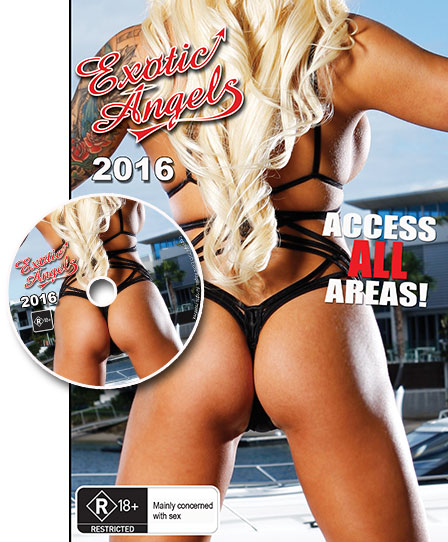 2016 Exotic Angels DVD
Our best and hottest production to date! This is a MUST HAVE! Not only do you get an "Access ALL Areas" pass to go behind the scenes at every raunchy Exotic Angel NUDE photoshoot and see what really goes on when the girls let loose and get cheeky with it – you will also have a ringside seat at the spectacular National Final at Hollywood Showgirls! You will catch all the pole grinding and stage slamming action as Australia's best and hottest strippers fight it out for the ultimate title – Exotic Angels Performer of the Year!
But that's not all, we have also included awesome bonus sections on the disc including the cheeky Exotic Angels Pillow Fight and a playful but extremely steamy duo "act" by two of our sexy angels Skye and Elly!
This collectors edition features the last ever performance by our amazing angel Skye Bee as well as her last ever photo shoot and a touching farewell clip.
Price: $39.95

Payment options: